Shoes before modification :
Partially cut and scraped with sandpaper ...

Now she partially coated fabrics :
Step paint ... For the heel, it is after an orange that has had the upper hand over the green, definitely too bland. The orange better wake up the whole costume.

After the first layer :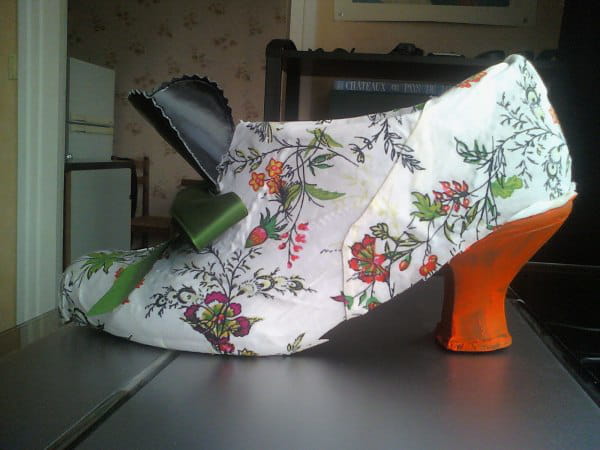 Third layer :
Laying the bias on the top of the shoe, Cinderella refused to try ... I don't understand why !
Bonding
operation
sole
....
Sole and trimmings stuck, pinned through ... Detail Heel (covered many orange acrylic and two coats of satin varnish layers)
Shoes finished :